February 27th, 2014 by rrrxyz
SUSHI FILM CLUB presents "The Punk Singer. A Movie About Katheleen Hanna"
After watching this  powerful movie, you will want to start your own riot grrrl band! Why not watching it in a good company of your potential band-mates?
Thursday, March 6th at 7 pm
Where? @KLIT
KLITTERS will serve delicious vegan sushi for PWYC (pay-what-you-can), because we need your help in sustaining our activist space!
"The Punk Singer" 80 min  –  Documentary  (2013) USA
Director:  Sini Anderson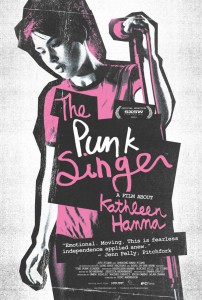 Kathleen Hanna, lead singer of the punk band Bikini Kill and dance-punk trio Le Tigre, rose to national attention as the reluctant but never shy voice of the riot grrrl movement. She became one of the most famously outspoken feminist icons, a cultural lightning rod. Her critics wished she would just shut-up, and her fans hoped she never would. So in 2005, when Hanna stopped shouting, many wondered why. Through 20 years of archival footage* and intimate interviews with Hanna, THE PUNK SINGER takes viewers on a fascinating tour of contemporary music and offers a never-before-seen view into the life of this fearless leader.
Stars:  Kathleen Hanna, Carrie Brownstein, Kim Gordon, Joan Jett, and other awesome women you always wanted to be friends with.
re-blogged from: http://klitbudapest.wordpress.com/2014/02/27/sushi-film-club-the-punk-singer/